WELCOME!
Thank you for visiting the official THE Ship In a Bottle web site.
You have come to the right place for your Ship In a Bottle or Ship Model Heirloom, Custom Hammock, Rope Work, and Certified Official Uniform Items.
Not Your Run of the Mill Company!
In addition to our exquisite ships in bottles and ship models, we provide many other custom crafted items for you, our customer. Here you'll find a diverse range of products and services that will certainly meet your needs for that very special gift! For starters, our HAMMOCKS made of CORDURA® fabric are exceptionally durable as well as versatile!! We also offer stylish brass bells and an authentic US Navy BOSUN'S PIPE. So, whether you choose an incredibly detailed custom crafted miniature ship model for that unique and distinguished corporate gift or select a customized gift covered in ornamental rope work, you are sure to be pleased.
BACK PACK AND KAYAK HAMMOCKS made from CORDURA® UltraLite Fabric. Our own TOGGLE ROPE (Patent Pending).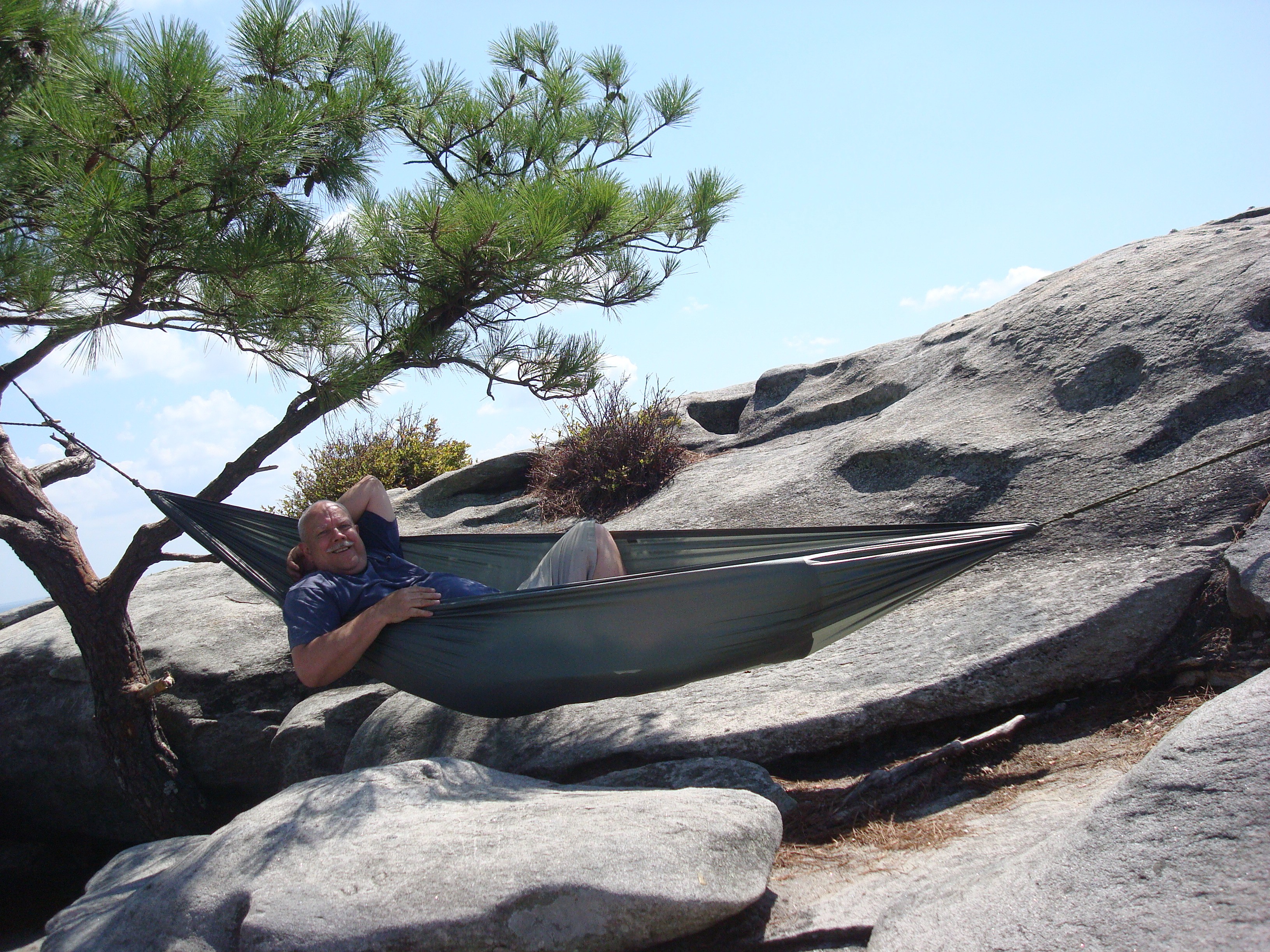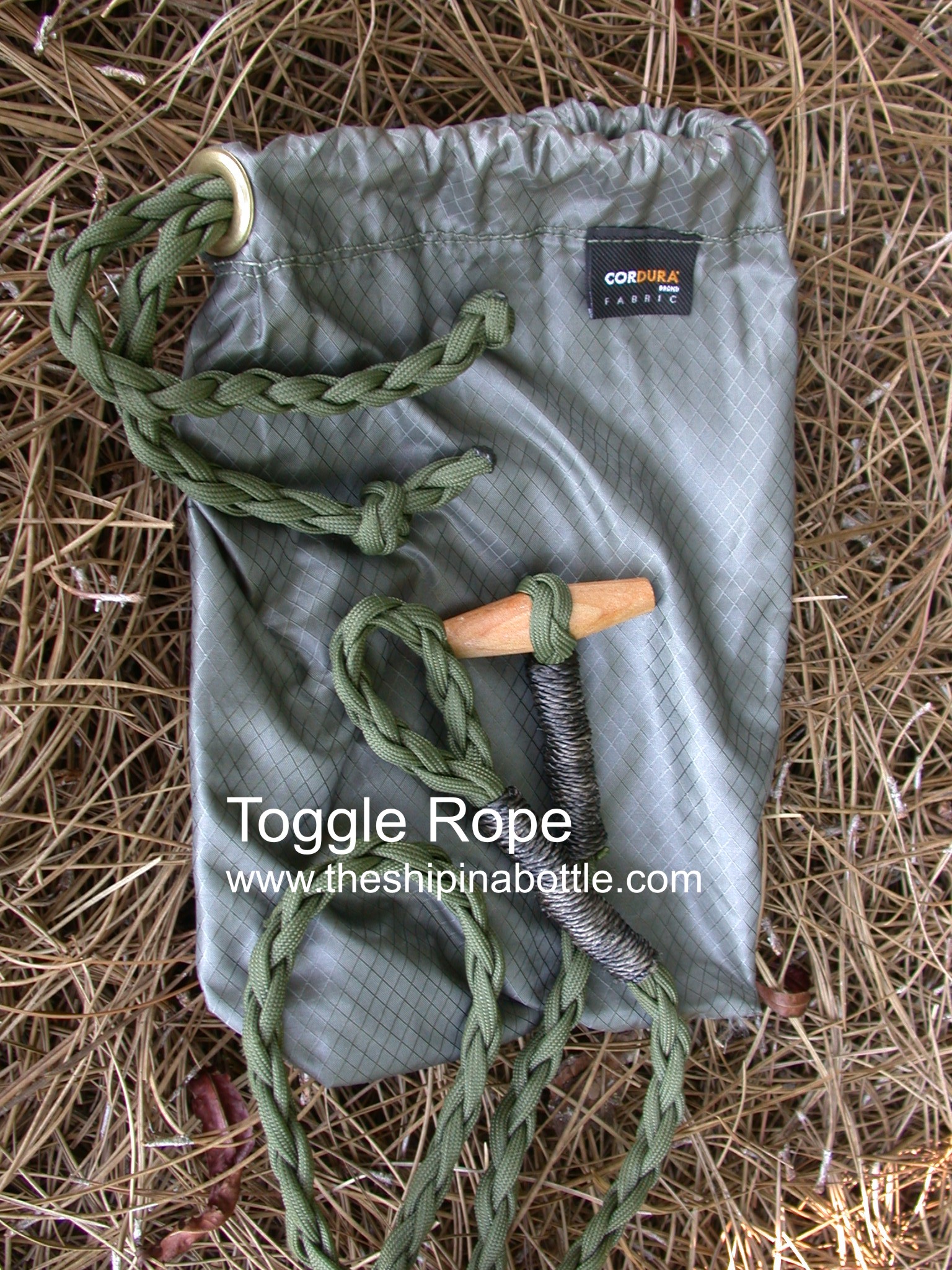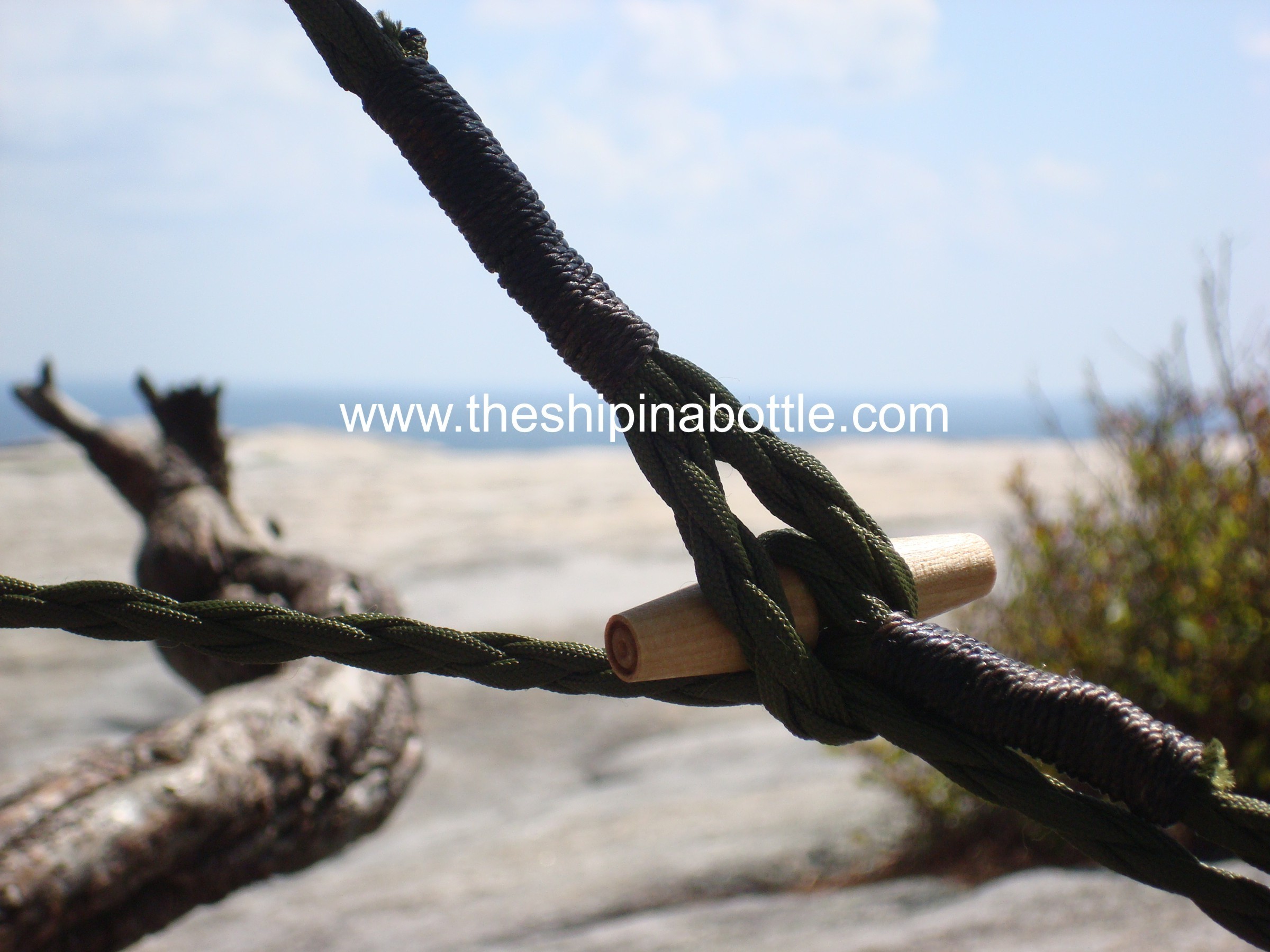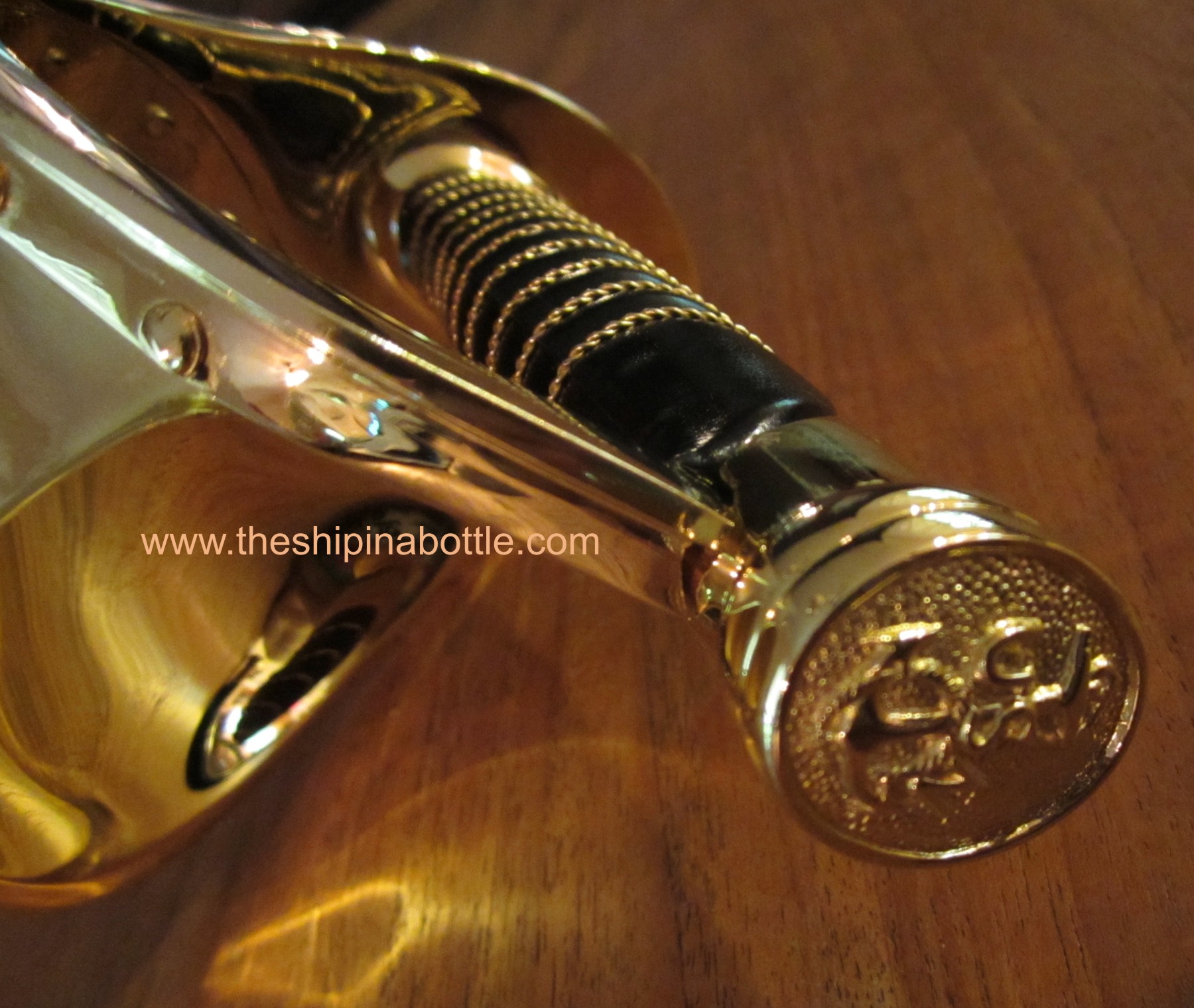 Why Us?
At THE Ship In a Bottle, there is a deeply embedded passion for continuing the traditional arts of the sailor. Jim, owner of THE Ship In a Bottle and talented model builder, is himself an 'old salt' who spent many years in the navy. His years of research and skills performing these time honored traditions have distinguished THE Ship In a Bottle from other companies. Here you can shop with confidence for you are buying true art created by a veteran sailor.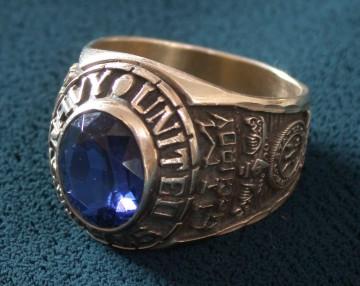 Ship model building may be a dying art. Fewer and fewer hobby stores cater to the ship model builder. Why? Who knows for certain but we believe that in this age of digital hand-held devices, the passion once there for young hobbyists to build these beautiful ship models simply isn't there any more. You may have noticed that there really aren't that many models of true quality and detail on the market. Adding to the problem, many of the ship models you may find are often incorrectly branded "museum quality."
Caveat Emptor - Let the Buyer Beware
. The "museum quality" brand is over-used and in most cases, very inaccurate to say the least. Our models are some of the finest available in any case!
For those of you who have ever admired a beautiful wooden ship model and wanted one for your own or for that perfect gift, look no further. You'll be glad you shopped here.
Ready to Sail?
Click the button to cast off all mooring lines. Let's get underway! Review our product offerings or simply enjoy visiting our web and viewing our photo gallery. We guarantee that each of our products is custom crafted to your specifications, will be delivered on time, and meet your every expectation.
CORDURA®is a registered trademark of INVISTA for durable fabrics.
Take advantage of these sale prices today by calling our toll free number 855.CPO.NAVY/855.276.6289
Authentic US Navy Officer Swords and Accessories. Certified Uniform Items.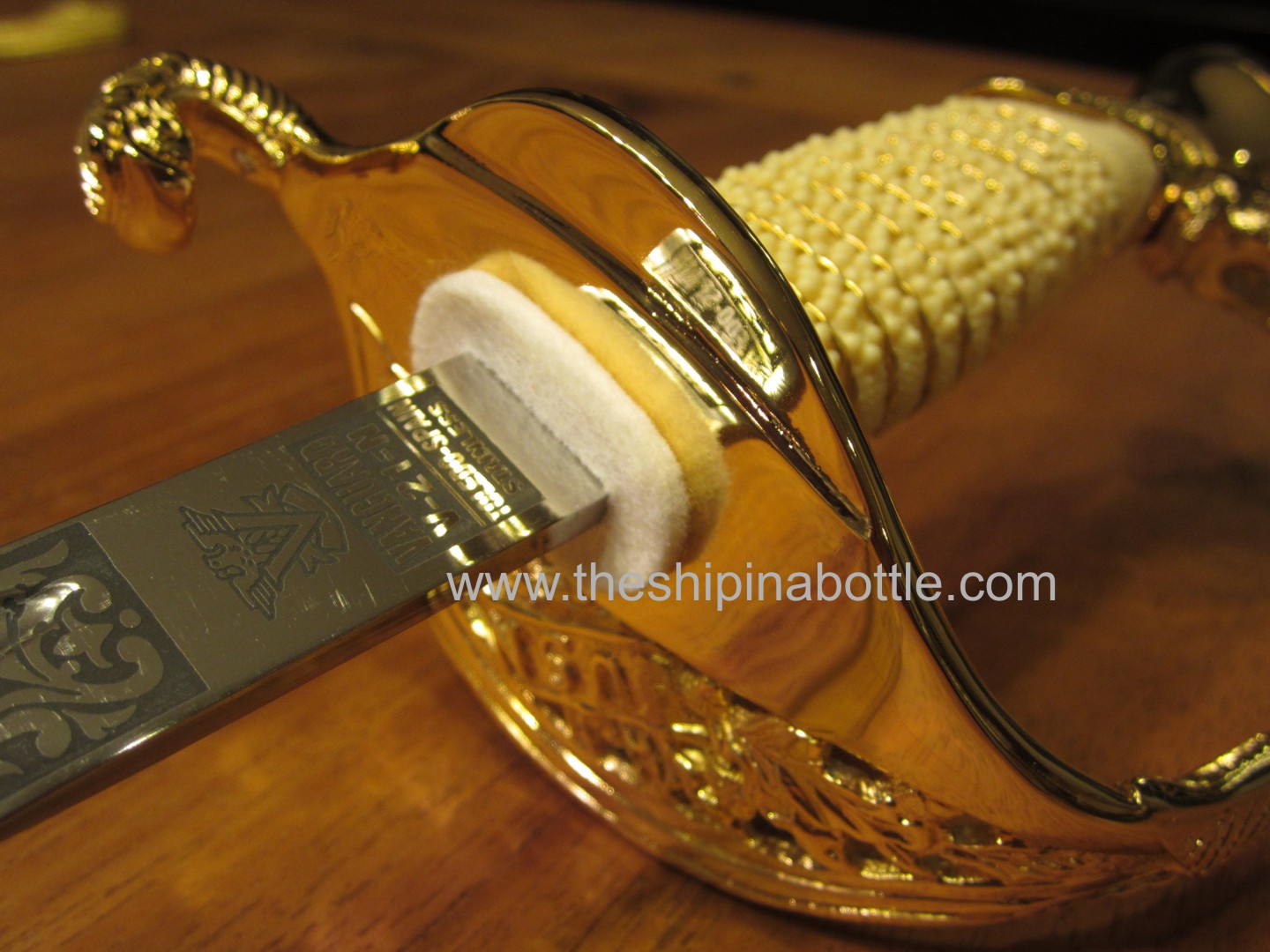 BUY TODAY
Authentic US Navy CPO Cutlass. Certified US Navy Uniform Item.


BUY NOW!


Our Hammock on display at the Outdoor Retailers Summer Market 2010 in Salt Lake City. Made with Durable CORDURA(R) 1000 Denier Fabric.
THE Ship In a Bottle - Premium Hammocks.

Pipe and Lanyard Special. Take advantage of this great opportunity for additional savings! $85.95 for the combination. Click on the image below for a selection of our lanyards and pipe and lanyard combinations!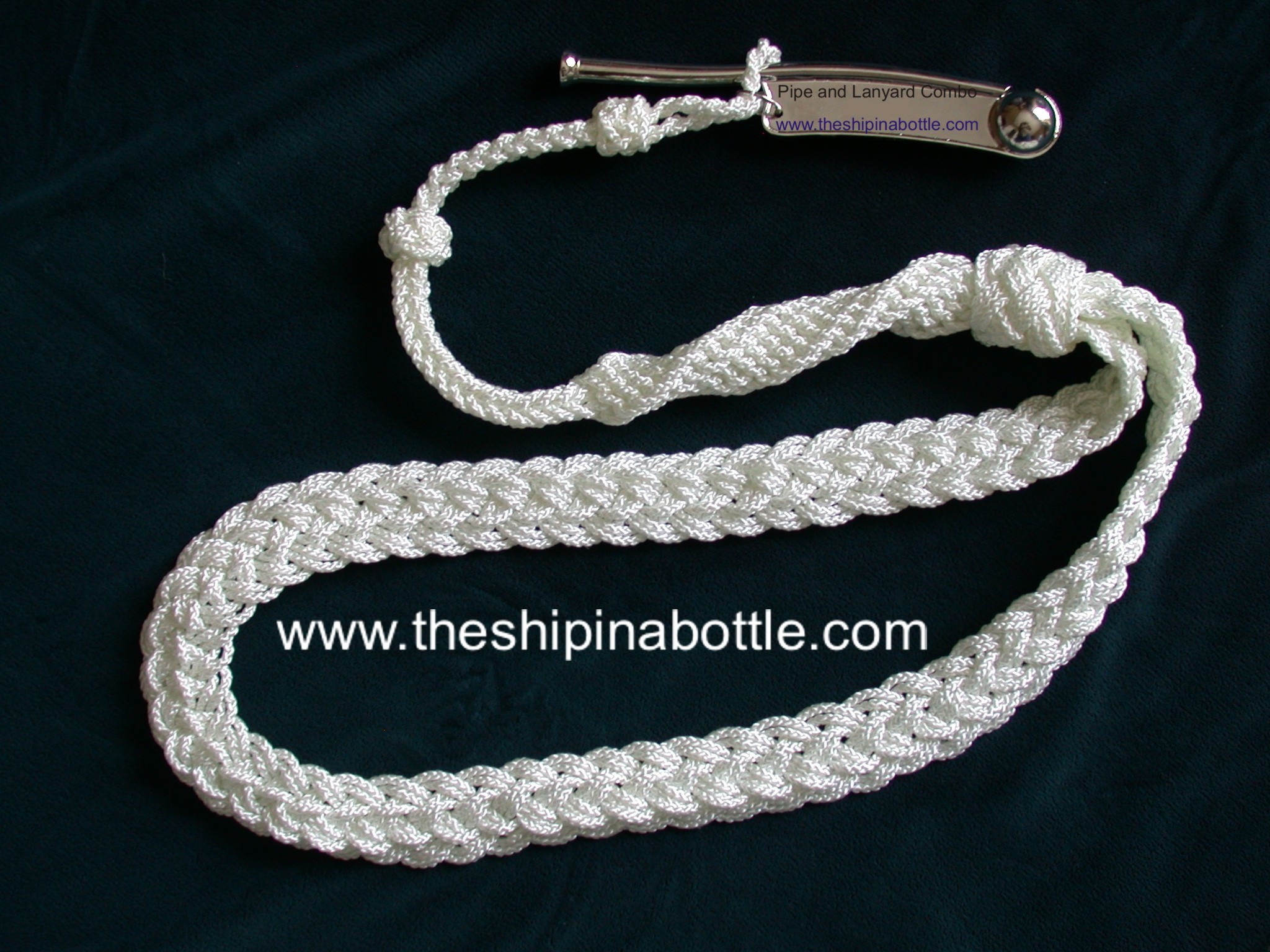 Contact us. We love answering questions. How do you put a ship in a bottle? Ships in bottles ... our passion!