Custom Ship Models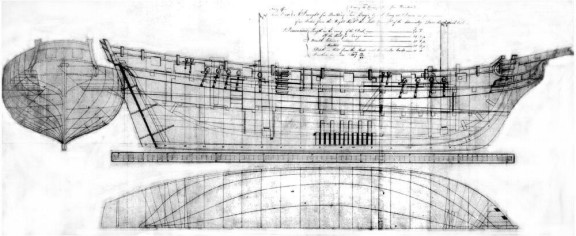 Thank you for visiting THE Ship In a Bottle web site.
Prices for custom built models can vary substantially depending on the materials used and the level of detail in the model. As with our ships in bottles, I want to be very clear with you up front that I will personally build your model and deliver it to you on time and as specified. My work is not contracted out. You get the quality you are paying for. If you want a $39 model, please visit other sites. However, if you want a model certain to become the envy of any admirer, then you have come to the right place.
Please Contact Us at (404) 964-8355 to begin your quote. We will discuss the many options available.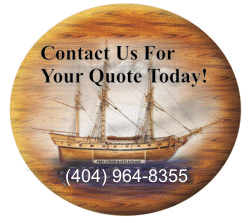 WHAT YOU GET
My personal guarantee that you will be completely satisfied with your custom purchase. If you are not completely satisfied, a partial refund may be issued. There are restrictions and conditions I feel are reasonable so please familiarize yourself with our return policy
A weekly report detailing the status and progress of your model.
A wide range of options. Each heirloom model comes with a custom set of options which we will discuss on the phone when preparing your quote.
Generally speaking, our ship models are grouped into three categories. Standard, Premium, and Signature.
STANDARD ($300 - $1,000 typical prices).
Plank on Bulkhead. Hand painted or natural wood finish.
PREMIUM ($1,000 - $5,000).
Your choice of hull construction style/materials. For example, plank on bulkhead, solid premium wood hull or, exposed plank on frame style (frames fully or partially visible). Premium models have a significant increase in the level of detail when compared to standard models. Premium models come with photographs and a journal chronicling the construction of your model. If available, historical information on your model will also be presented on your CD. Each heirloom also comes with a certificate of authenticity numbered, hand lettered and signed by the builder.
SIGNATURE ($5,000 - up).
Our Signature series ship models offer a substantial increase in the level of detail when compared to the standard series. Signature series heirlooms come with all the features of the premium series plus many distinguishing features. Each comes with an ornately detailed name plate hand painted or carved into the stand. Each ship model includes a custom crafted display stand, a work of art in itself. Ship plans, suitable for framing, are redrawn and included with your model. Your heirloom also includes a hand written leather portfolio chronicling the actual construction of your model. As with the premium series, your artwork comes with an extensive set of photographs. For models exceeding $10,000 in value, I will personally deliver and present your art (Continental U.S. only. Additional travel fees are required for Alaska, Hawaii, and international destinations).