About Us
Not Your Run of the Mill Company!
In addition to our exquisite ships in bottles and ship models, we provide many other custom crafted items for you, our customer. Here you'll find a diverse range of products and services that will certainly meet your needs for that very special gift! For starters, our HAMMOCKS made of CORDURA® fabric are exceptionally durable as well as versatile!! We also offer stylish brass bells and an authentic US Navy BOSUN'S PIPE. So, whether you choose an incredibly detailed custom crafted miniature ship model for that unique and distinguished corporate gift or select a customized gift covered in ornamental rope work, you are sure to be pleased.
Thank you for visiting THE Ship In a Bottle web site.
THE Ship In a Bottle web site and home business became a reality for me and my dream come true in early '07 when I threw in the towel and left my good paying job in management to pursue my true passion. You guessed it . . . traditional nautical arts. I sincerely hope you enjoy visiting our web site and I look forward to sharing my experience and art with you and your family.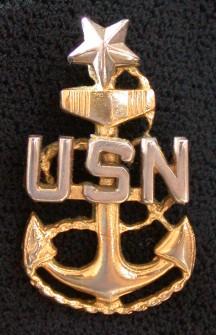 Thank you,
Jim McCurdy
RMCS US Navy
Retired
Jim's Bio
Jim retired from active duty in the United States Navy in early '92 after more than 22 years of enlisted service as a Senior Chief Radioman. His experience ranged from Morse code operations while stationed in Lisbon, Portugal to running "communication shacks" on the
USS John F. Kennedy (CV-67)
and the
USS Manitowoc (LST-1180)
. His naval career allowed him to see much of the world and enjoy tours of duty in Charleston, SC, San Diego, CA, and in Norfolk, Chesapeake, and Virginia Beach, VA.
Jim's passion for traditional nautical art goes back to his childhood days where as a young man he constructed a large and beautifully detailed model of the clipper ship Cutty Sark. He is extremely pleased to say that the model is still proudly displayed in a position of prominence on a mantle in Decatur, GA some 40+ years later. Somewhere in Virginia, a dentist is showing off a beautiful wooden model of the whaler Charles W. Morgan, Jim's first wooden ship model built for commission.
An impressive modeler, Jim once devoted numerous hours as a docent at the Newport News Mariners' Museum in Newport News, VA. There he maintained a ship model workshop, giving public demonstrations on ship modeling techniques. Jim will proudly tell you that his interaction with the many visitors while there was one of the highlights of his ship modeling career.
If not actually tinkering with the construction of ships in bottles, scale ship models, nautical art and carvings, you can bet Jim is deep in thought planning his next project. The jack of all trades, he has a penchant for creating very detailed nautical objects such as scrimshaw and ships in miniature. Covering objects with ornamental rope work, an art still practiced today by the bosun's mate in navies of the world, became a means for passing idle time for Jim as it had been for many a sailor over the centuries. Creating designs for whimsical pub signs easily became another passion and quite possibly the one area he enjoys the most.
Jim's proudest accomplishment was a 39" model of the American privateer
Rattlesnake (14)
which he gave to his oldest daughter Kimberly. Countless hours went into the construction of this 'scratch built' wooden ship model. All in all, a 3 year project. Jim painstakingly turned each of her brass guns on his miniature lathe. Each piece of rigging was custom built on his home made ropewalk. Her hull, masts, spars, and deck furnishings were constructed from miniature lumber sawn from logs of ebony, holly, rosewood, apple, dogwood, cherry, and walnut to name just a few. Each of the more than 300 blocks (pulleys for those not familiar with nautical terminology) was hand crafted. Jim's youngest daughter Michelle is still waiting on the completion of her model of the
HMS Alfred (74)
still under construction after several years.
If Jim can be of any service to you, please
contact him
directly!